Case Studies
At Stone's Office Equipment, we pride ourselves on delivering value and exceptional customer service to offices throughout central Virginia. Our teams in Richmond and Fredericksburg are committed to delivering high standards of quality in everything we do.
This commitment is supported by a unique approach that delivers efficiency, reliability and significant cost savings to our clients. Below are some real-world results.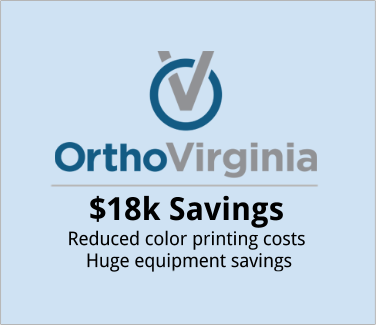 Controlling Device Usage, Accessibility, and Cost With Less Hassle
By contracting with Stone's Office Equipment to provide Managed Print Services (MPS), OrthoVirginia was able to recoup nearly 50% of the costs associated with color printing and save at least $3,000 in future equipment expenses… Read more…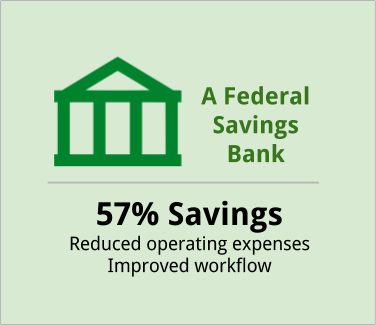 Streamlining Processes To Simplify A Paper-Centric Federal Savings Bank
Stone's discovered the bank was spending more than $7,000 per month just to maintain, service, and order supplies for their fleet. Stone's initially projected they could save the bank up to 30% on their monthly spend… Read more…
Public Library Simplifies Patron Print Services To Cut Back On Costs
Stone's copier service provided the library with a solution that would alleviate both the economic and the evironmental impact of their existing processes… Read more…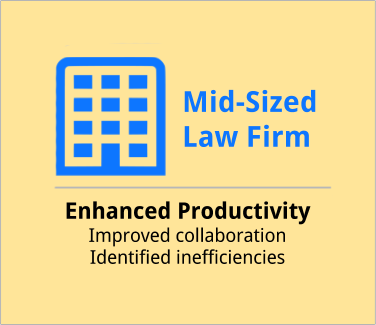 Law Firm Merges Case Management Software With OCR Index To Enhance Productivity
Stone's was able to help the client balance growth, control expenses and paper consumption, while improving productivity and collaboration between attorneys… Read more…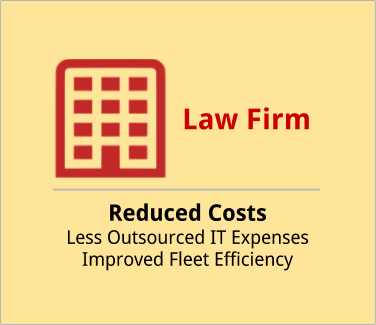 Spotts Fain reduces costs, eliminated time spent, reduced waste & increased up-time!
Before we began working with Spotts Fain, orders were being placed for supplies with absolutely no idea how many devices truly needed product. Information had not been collected to indicate how many prints were being made on each device.. Read more…