Stone's Office Equipment offers a variety of reliable and beautiful desktop LCD monitors. Desktop displays from Sharp offer industry leading color and reliability. Learn how a high quality display can seriously improve productivity in your office.
Desktop LCD Displays are best for day-to-day office tasks and single user workstations. For larger, public-facing displays, check out our commercial display and digital signage offerings.
Sharp Desktop Displays
LL-B270, LL-B240, LL-B220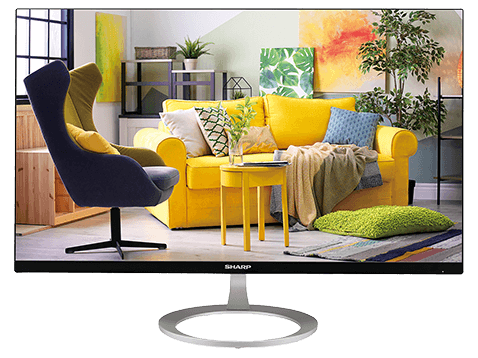 Three size options: 27″, 24″ and 22″
slim bezel* and low-profile design
stylish integrated round stand
Great for multiple monitor setup
---
Questions? Ready for a Free Quote?
Our staff is standing by and ready to help!
Call: (804) 288-9000
Email: info@stonesoffice.com