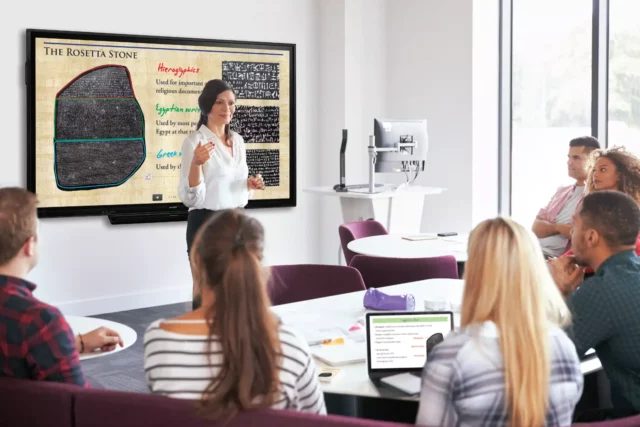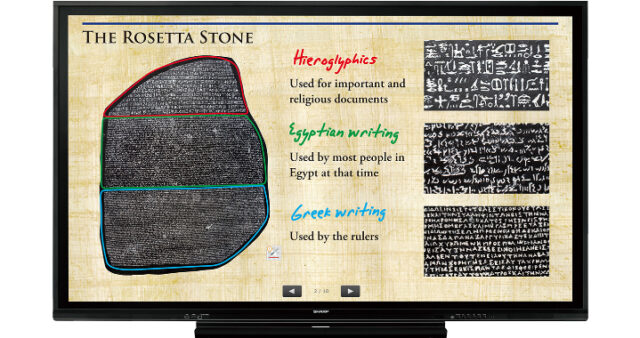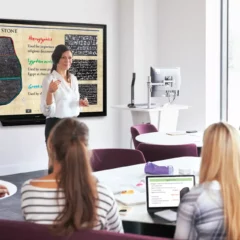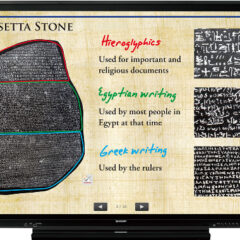 Looking for a smart, interactive display for your office or classroom? Meet the all-in-one Sharp PN-C861H, PN-C751H and PN-CE701H AQUOS BOARD interactive display systems that make all your visual communications more lively and productive.  This series opens up an affordable path to pristine 4K Ultra HD resolution. A pre-installed launcher makes it quick and easy to start up and use the interactive whiteboard. Your lecture, presentation, or lesson can now be more creative and involving.
75″ Class (74 1/2" diagonal) Screen Size
Brilliant Ultra-HD (3840 x 2160) LED Direct Lit Display
20-Point Multi-Touch Screen
3-Year Limited Warranty
400 cd/m2 Brightness; 1,200:1 Contrast Ratio
Built-In 10W per Channel Stereo Audio System
Built-in SoC controller with Arm® Cortex® -A53 Processor (quad core)
Built-in Whiteboard application
Built-in Wireless LAN connectivity for wireless presentations
IR Touch Screen Technology
OPS – Compliant Expansion Slot
Get a Quote
Appears in the modal pop-up on product pages.
"*" indicates required fields