Service Solution Providers
BEI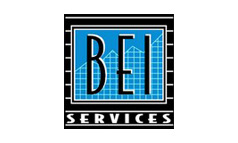 Stone's and BEI Services team up to provide exceptional service to our clients. BEI Services provides non-biased national statistics and benchmarking information for the office imaging industry. We invest in this service to identify the best products for our customer's environment and to ensure our technicians are efficiently and effectively servicing our customers. In addition, BEI allows us to bonus our technicians based on how well (long) they keep our client's equipment running and on how often they are able to fix our client's equipment "right the first time". Because of this, Stone's is able to provide its customers increased up-time and improve the effectiveness of our technicians.
CompTIA
The CompTIA Managed Print Trustmark is a vendor neutral, business-level credential is designed to qualify and differentiate organizations that offer managed print services. This credential identifies the provider businesses that demonstrate a commitment to providing top quality managed print services using industry best practices. It serves as a reference to the quality of the services these companies provide and the commitment each makes to their customers. To receive the Managed Print Trustmark, an organization must agree to a code of conduct, pass competency questions, and submit an application covering a detailed list of criteria.
CEO Juice

At Stone's, we're proud to offer our customers the kind of service that Automated Best Practices produce. Our commitment to excellence and pursuit of continuous improvement contribute to the success of our customers, and that is how we measure our success. Our goal is to always provide seamless service, and CEO Juice provides us with the systems and tools to give you what you need, when you need it and to ensure every detail is picture perfect every step of the way.
Stone's subscription to CEO Juice's Automated Process is evidence of our passion to provide our customers with the best service in our industry and matches our mission …by going above and beyond to provide superior service.