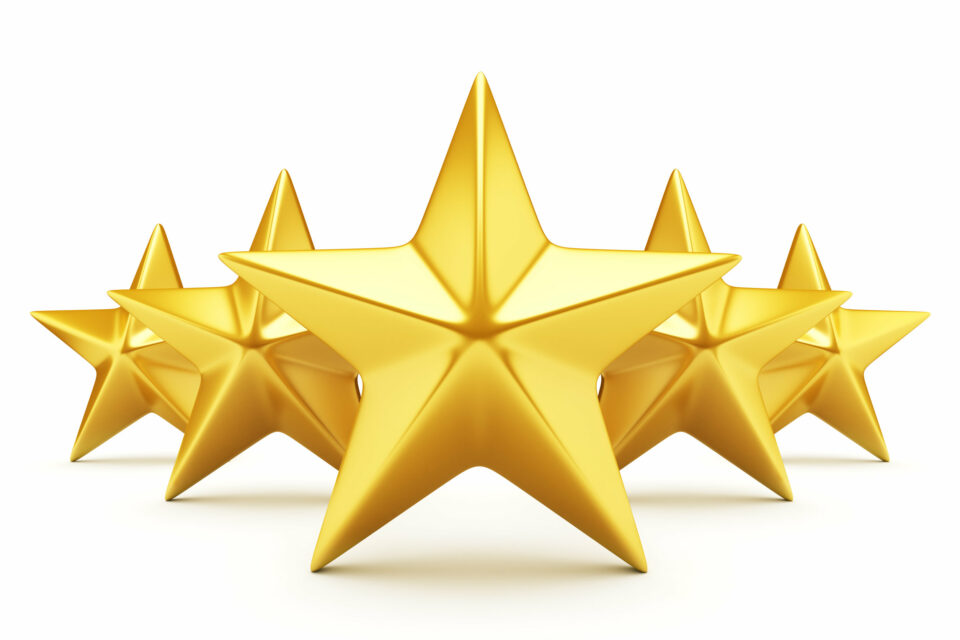 Net Promoter Score®
Every client interaction generates a survey, which links to the Net Promoter Score® (NPS) system. If someone places a service call, orders toner, or purchases a new copier, a survey will email asking their feedback on how we did. To say you offer best-in-class service is one thing, you have to have proof, and NPS is the worldwide leader in this category.
We never want to rest on our laurels when it comes to customer service; our client's opinion is what matters most. This score is 100% from the client survey response. NPS is one of the essential gauges we use to ensure we're living up to our mission statement of "going above and beyond to offer exceptional service."
In a year of turmoil like 2020/21, it was vital for us to meet our customers where they're doing business. Some were closed or working remotely; for others, it was business as usual. Our service technicians bravely navigated through safety procedures, supply chain shortages, and work disruptions to finish 2021 ranked #1 in December, #13 for the year, and Top 10% in the nation!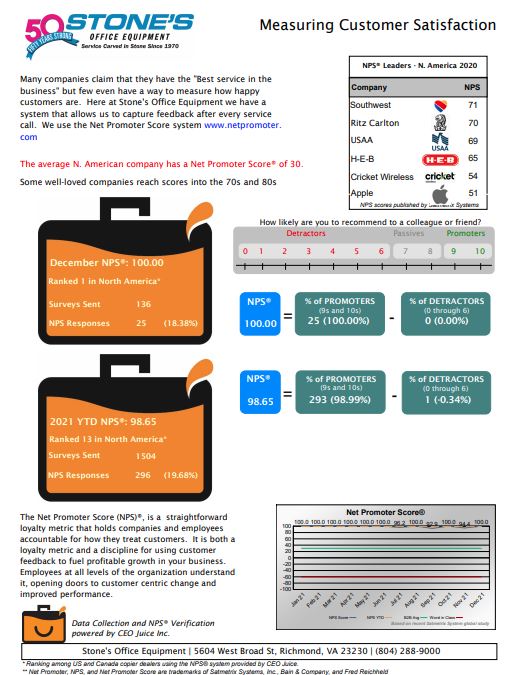 Platinum Level Service Award

Out of the hundreds of Sharp copier dealers across the United States, only 75 earned this honor, and Stone's Office Equipment is proud to make that list. The program recognizes and rewards service organizations for exceeding performance benchmarks and implementing industry best practices. To make this list, we must show excellence in the following critical areas of service.
The use of genuine Sharp parts and supplies
Commitment to ongoing training of technicains
Using remote diagnostic technology
Timely updating of call tracking tickets
These are just the minimum requirements to be considered; we then add our own procedures and processes to ensure our customers receive the best service in the markets we serve.
Back-to-Back
For the second year in a row, Sharp recognizes Stone's Office Equipment for earning Platinum Level Service.
enxMagazine Elite Dealer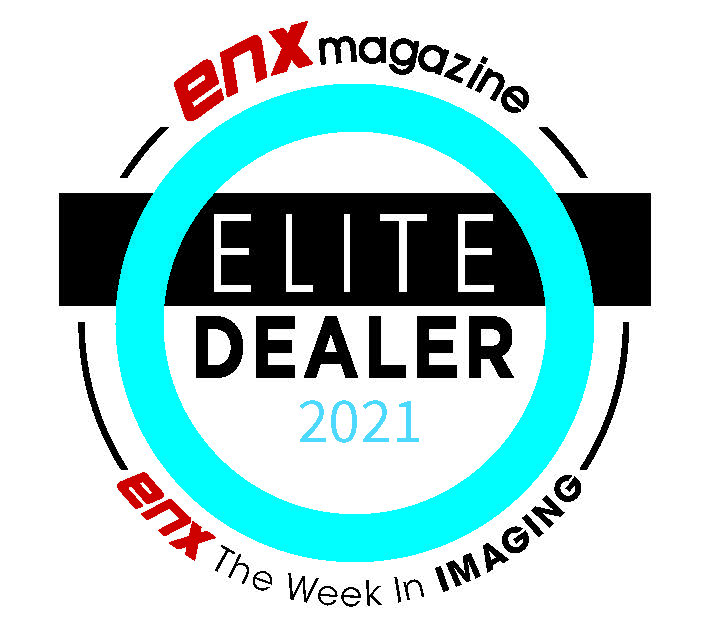 It's always flattering to receive recognition from the industry you work in, and for the past 8 years, enxMagazine, the premier industry publication listed Stone's Office Equipment as an Elite Dealer. To qualify for this award, dealers must complete a wide-ranging bio on their company that includes:
Greatest Innovation
Community Service/Involvement
Processes unique to your dealership
Customer Satisfaction
Employee retention and satisfaction
Just to name a few. This is a fun honor to receive because it's all-encompassing of our company and covers a complete snapshot of business, values, and community.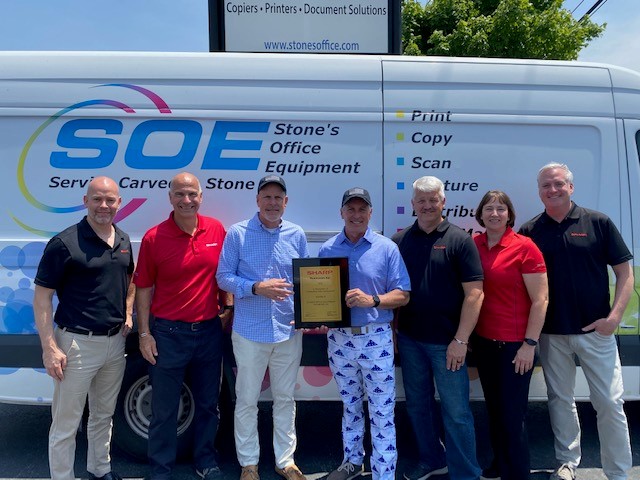 Sharp 2021 Hyakuman Kai
Every year Sharp Electronics names the Top Copier Dealers ranked by their sales performance in recognition of outstanding sales achievement. Stone's Office has won this award every year since 2010. We're very proud to accept this award, especially during the past two years of a pandemic, which included businesses closing, working from home, and supply chain shortages like we haven't seen before.
Nothing without great employees
All of these awards and accolades wouldn't be possible if we didn't have great people with compassion to solve the issues and answer our clients' concerns. For years, we have proven that you don't have to be the biggest company to offer the best service. If you focus on Customer First solutions and treating everyone fairly, you will achieve the goals you set out to reach.
Let Stone's help your office through the experience we've collected since 1970! A trusted advisor where service is carved in stone.
---
Questions? Ready for a Free Quote?
Our staff is standing by and ready to help!
Call: (804) 288-9000
Email: info@stonesoffice.com
"*" indicates required fields