Lease vs. Loan: Office Technology Explained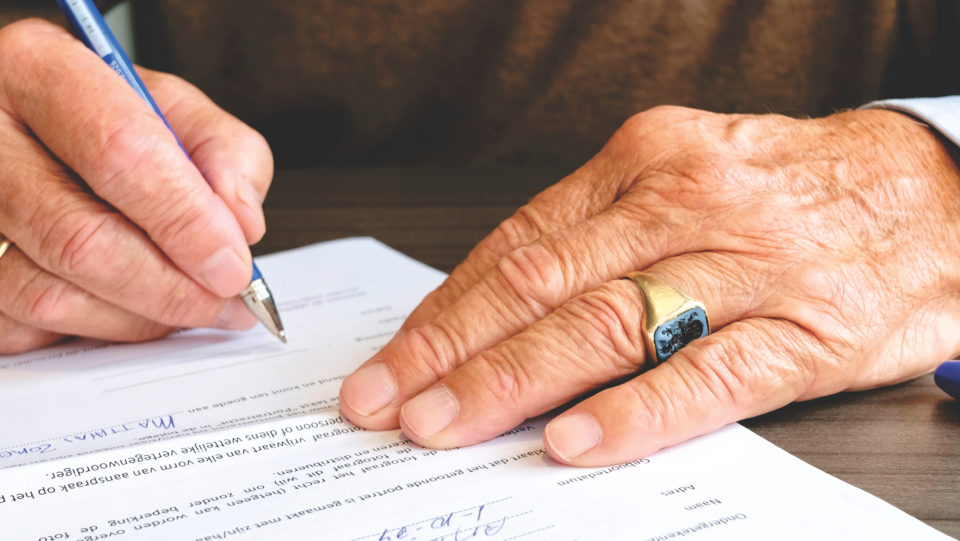 Lease Financing vs. Loans or Cash
Equipment or technology lease financing offers many potential benefits over conventional loans or paying cash.
Leasing vs. Conventional loans

Leasing is faster and convenient. Conventional loans may require additional documentation and time beyond the one-page application and quick credit decision you get with leasing. This can delay your purchase of much-needed equipment or technology.
Conventional loans can tie up lines of credit. Leasing preserves bank lines of credit, leaving them open for other business needs.
Leasing hedges against inflation. Receive the benefit of your equipment immediately, and lock into fixed payments at today's interest rate.
Leasing is flexible and doesn't require a large down payment. Flexible payment terms and end of lease options mean you have choices of which option works best for your cash flow. With conventional loans, you will own the equipment and have limited payment term flexibility.

Leasing vs. Paying Cash

Pay cash for what appreciates, not for what depreciates. Investing the cash you would spend on the equipment could make a larger overall return than the interest paid on the agreement.
Protect your business against obsolescence. When paying cash, you may own the equipment that soon becomes obsolete without having the flexibility to trade it in and upgrade to newer technology.
Pay for the equipment as it generates revenue for your business. Let the equipment work for you right away, while you pay for it over time.
Do you want to own the equipment or use it? Most people only want copies or prints made, not the equipment.
Paying Cash vs. Leasing

Immediate tax deductions.
Less complicated
More flexibility
Better long-term investment (sometimes)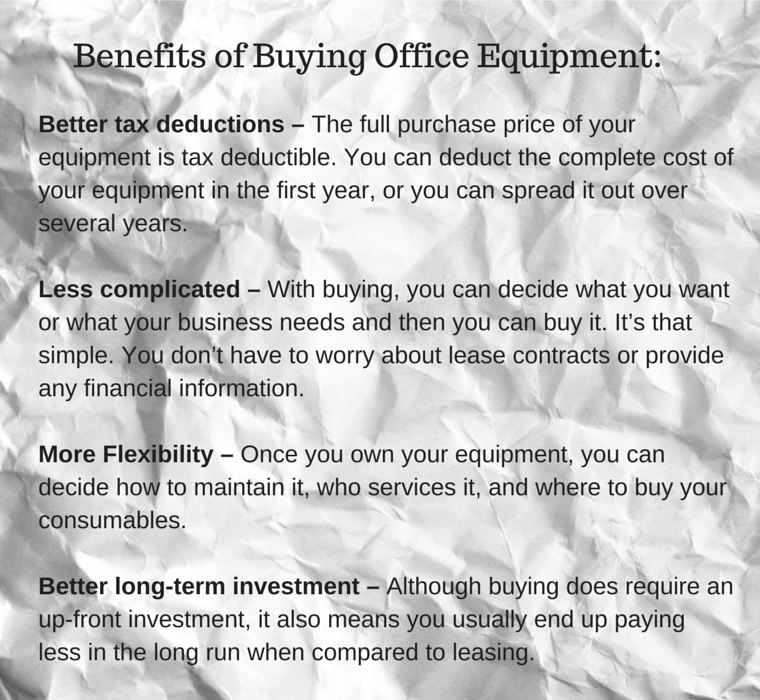 If you want to learn more about leasing vs. loans or cash, contact us using the form below. Also, to learn more about the advantages of leasing, check out this article.
Information supplied by US Bank Leasing, an approved business and leasing partner of Stone's Office Equipment.
---
Questions? Ready for a Free Quote?
Our staff is standing by and ready to help!
Call: (804) 288-9000
Email: info@stonesoffice.com
"*" indicates required fields