Managed Print Services: Small Changes, Big Difference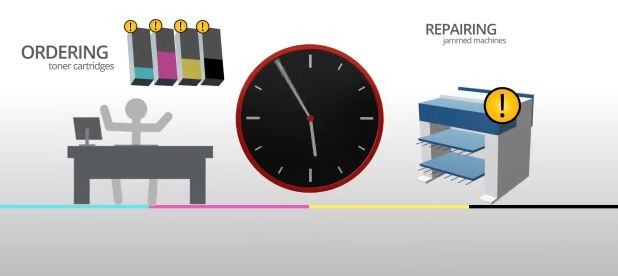 Managed Print Services can save both time and money.
Have you ever considered how much time your employees spend on printing-related tasks like ordering supplies?
Have you thought about how much your company spends on printing?
Often times when companies are focused on daily operations, acquiring new business or servicing customers, the office equipment and printing process gets overlooked. If your staff is spending time fixing paper jams, dealing with equipment downtime, or ordering supplies, they could probably spend that time more wisely in your business.
In many cases, small changes to a print environment can save 20%-30% through decreased direct costs, and increasing efficiency.
Benefits of managed print services include:
optimizing your print environment
reducing your total printing costs
improving workflow
and freeing staff from the burden of printing-related tasks
For more information about managed print services or to discuss your options regarding transferring the management of your printing equipment over to Stone's, contact one of our offices today.