Reduce Printing Costs with Managed Print Services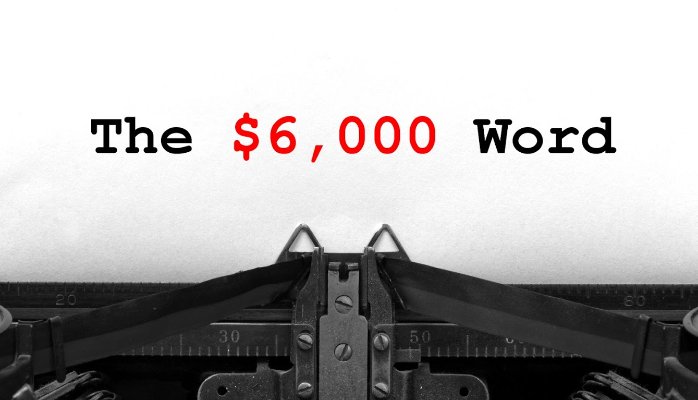 The $6000 Word
Here is a simple truth about monochrome vs. color printing. There are no pictures, nothing fancy; just one color word that could cost $6,000. When we talk with clients (or potential clients) about Managed Print Services, the number question we get is, "Why would I want MPS?" My response is, "Why wouldn't you want it?"
Information is knowledge, and knowledge is power, and you can do great things with power. Our process is simple: we show you ways to save money through the information we collect. We are thus arming you with the power to control expenses within your office. Below is the written, simple truth. We see this all the time, and it's one of the most straightforward fixes to save money.
Let's say you:
Are paying for office copying or printing via a Cost Per Page model.
Are paying a penny a page for monochrome and six cents a page for color printing.
Have 100 employees.
Now, let's also assume that each one of your employee prints 100 simple text pages every month, one like this document, or an email.
So, if each of your 100 employees prints simple text pages like this document (or emails) in black and white 100 times per month, the total price for your printing for the year would be $1,200.
Let's say that we add ONE bit of color text to this simple document like the "$6,000" in the title image.
The cost of printing this simple document is now $7,200 for the year or $6,000 more than if we could print that one word in black and white. That's one costly word.
$6,000 that could go to other more mission-critical projects.
$6,000 that could go towards increasing overall profitability.
$6,000 that could go towards anything but printing this document.
Let's say that there was a software provider that could make that one color word black and white even if people sent it as a color job.
Let's say you could do that for email printing, and all your other documents could remain color. What would that be worth?
The simple truth is, our Managed Print Service customers are seeing savings of more than 30% because our strength is 49+ years of industry experience.
If you would like a no-obligation print evaluation of your office, call 288-9000 or email Sarah Benn at sbenn@stonesoffice.com