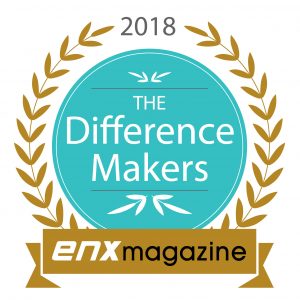 Stone's Office Equipment has been named a 2018 Difference Maker by ENX Magazine.
Rooted in customer service, the Stone's company culture is what sets us apart from others in our industry.
Our team is given the autonomy to make decisions in the best interest of the client, which provides valuable freedom, flexibility, and a sense of pride in the work. This, in turn, creates an exceptional experience for customers.
Customers also value our family values and community contributions.
Our company is an active participant in the community, and we routinely donate time, money, and in-kind for a variety of service organizations. Read more about our community involvement here.
For more information about The Difference Makers, check out the full article at enxmag.com.