Copier Cost & Pricing Guide for Your Business
At Stone's, we understand buying a copier is a considerable investment, and it can be very confusing. Our goal is to provide information to help you plan for and budget for your new equipment. Part of our Mission Statement is "…to make your lives easier and businesses better," and therefore we posted this online.
Costs of a New Copier
There are a few things to consider when researching the cost of copiers:
Is this for business or home?
If it is a business:

is it a home office (single user)?
small office (5-50 users)?
large office (50+ users)?

The initial purchase price of the copier
The lifetime cost of ownership associated with the copier
First, let's look at the initial cost of the Business vs. SOHO (Small Office/Home Office) to get an idea of how much you should expect to pay.
Remember, prices will vary greatly depending on the options and features you add.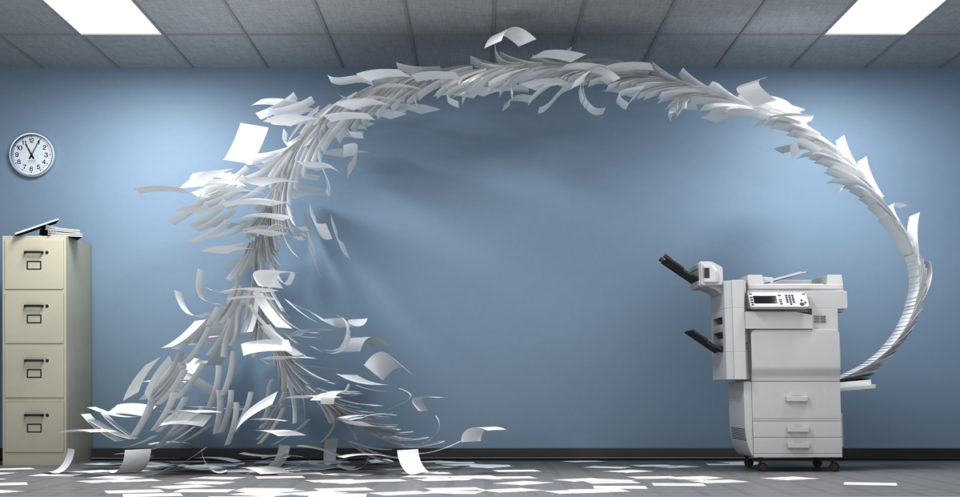 Business Copier vs. Home Office Copier Initial Cost Comparison
Home Office Copiers: Initial Cost
Generally sold by office stores such as; Staples, Office Max, Office Depot or online at Amazon
Designed usually to be an "all-in-one" device with copying, scanning, printing and faxing
Single operator functionality
Small footprint to fit on top of a desk or credenza
Limited or no sorting functions
Can be mono or color copying/printing
Total pages a month printed and copied less than 500
In most cases, the entry price for the SOHO copier is low; however, the operating cost is higher.
Prices range from $300 – $900 for a small office copier.
Business Office Copiers; Initial Cost
Sold by authorized dealers
Modular in design with copying, printing, scanning and faxing standard or as an option
Multiple operator functionality
Larger footprint, stand-alone
Various finishing or sorting functions
Mono or Color copying/printing
Leasing available as a payment option
All-inclusive Service Agreements available
Total pages a month printed and copied greater than 1,000
The entry price of a business copier compared to a SOHO copier is higher; however, the operating cost is much lower. If you have copy or print volumes (how many you make) of more than 1,000 a month, a business copier is probably your best choice. You can expect to see a broad range in the prices of business copiers because of the additional features and functionality.
Business copiers cost in the range of $2,500 – $25,000.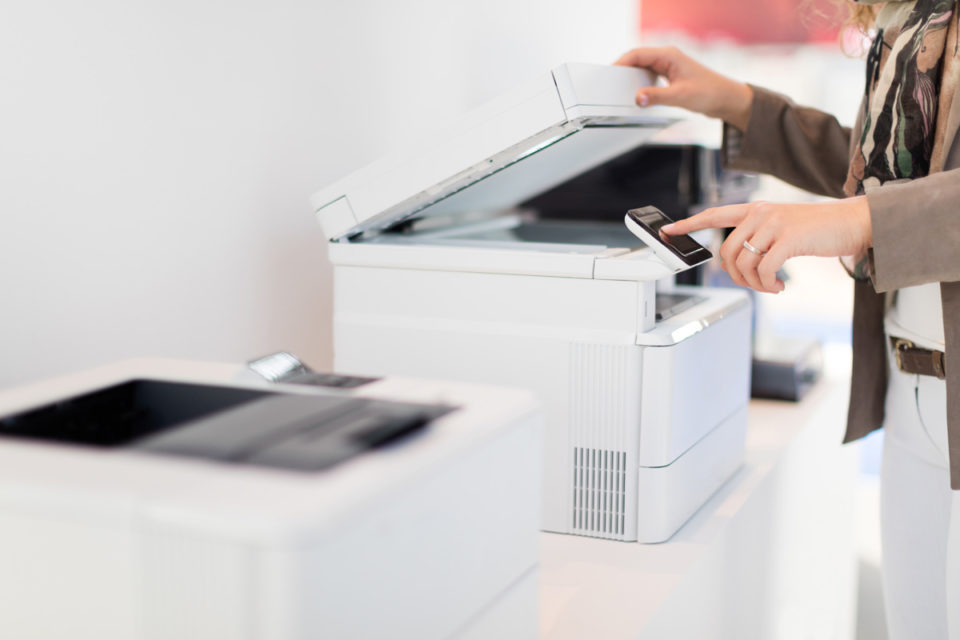 Business Copier vs. Home Office Lifetime Cost of Ownership
Now we can look at the differences in costs of owning either a Business copier or SOHO copier over time. The example below shows a small business purchase of a SOHO vs. a Business copier.
Example: Small Office/Home Office
| | |
| --- | --- |
| Canon Copier (Retail) | $385.00 |
| Canon Toner (Yield of 5,000 pages) | $185.00 |
| Cost Per Page (toner only) | $0.037 |
| Daily Copy/Print Volume | 100 |
| Monthly Spend* (Toner only) | $81.40 |
Example: Business
| | |
| --- | --- |
| Lexmark Copier (Dealer) | $1,295.00 |
| Cost Per Page (service and supplies) | $0.02 |
| Daily Copy/Print Volume | 100 |
| Monthly Spend* (Service & Supplies) | $44.00 |
* based on 22 work days per month.
Based on this simple calculation, the breakeven point would be 24 months; however, on the business copier, Service & Supplies are included vs. supplies only on the SOHO.
Talk with an expert before purchasing a copier only to find out it's the wrong device for your needs. The general rule of copiers and printers is:
The lower the purchase price,
the higher the operating costs.