Going Green: [video] Remanufactured Cartridges Save Money Without Sacrificing Quality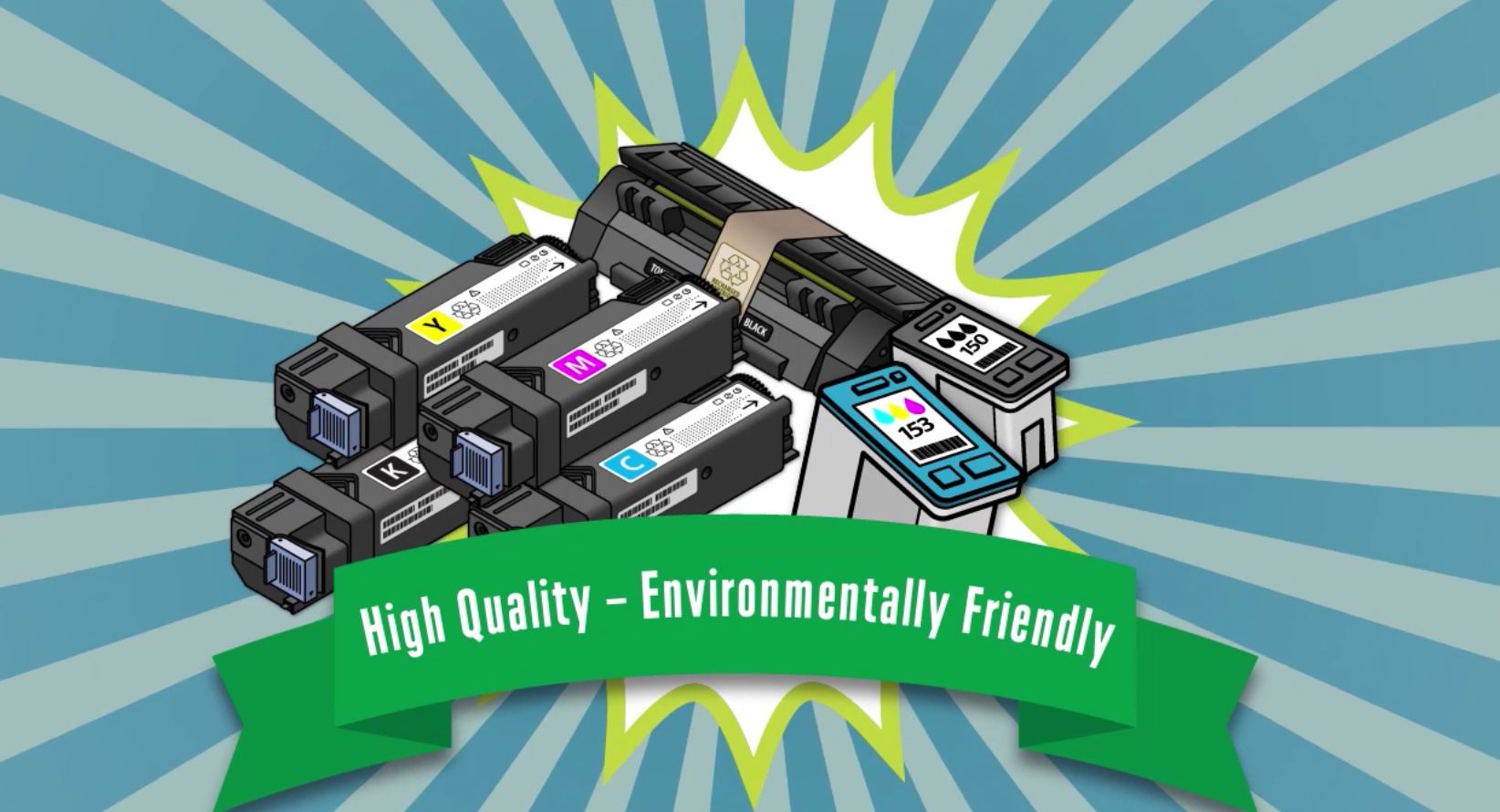 If you're like many of our clients, you're always looking for ways to reduce costs while also looking for ways to reduce your environmental impact.
At Stone's Office Equipment, we support a variety of green initiatives for our clients – from reduced energy consumption, to reducing paper usage, to reducing waste.
Many law firms and medical practices focus on improving document management processes when looking to reduce paper, and we have a variety of document management solutions to improve workflow and speed up document retrieval.
However, one of the simplest green initiatives does not require any complex hardware or software. Simply start using high quality remanufactured cartridges in all of your printers, copiers, and multifunction printing machines.
RELATED: Save Money By Going Green With Printing

Remanufactured cartridges have a 44% smaller total environmental footprint vs. the national brand equivalent. And over 80% of businesses in a survey reported that remanufactured cartridges met or exceeded the performance of national brands.
If you're looking for new ways to go green and save money, consider switching to high quality remanufactured cartridges. These cartridges are available for most models of each of the leading brands of printers, copiers and multifunction printers. Contact us to start helping the environment while saving money with remanufactured cartridges.