Is Digital Signage a Sign of the Times?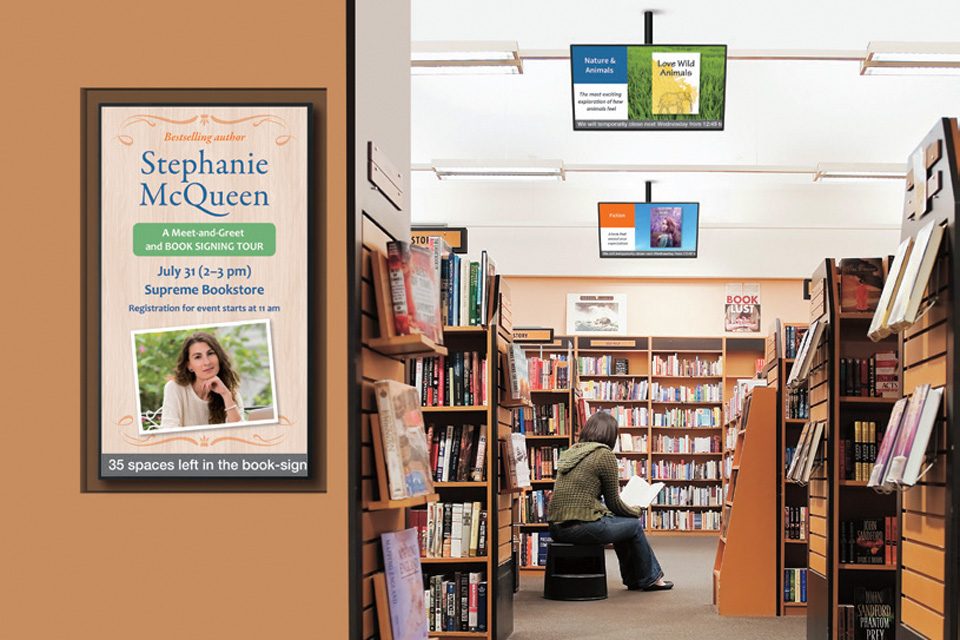 Times are changing
Businesses, shop owners, doctors' offices, and restaurants need effective communication with their patrons, and print isn't always the best media. Companies still want to interact with customers without making them feel uncomfortable by being too close. There are many advantages to digital signage versus print.
Did you know:
Digital signage captures 400% more views than static displays.
50% of communication professionals use digital signage
20% of people will read the text on a page, but 80% of people will watch a video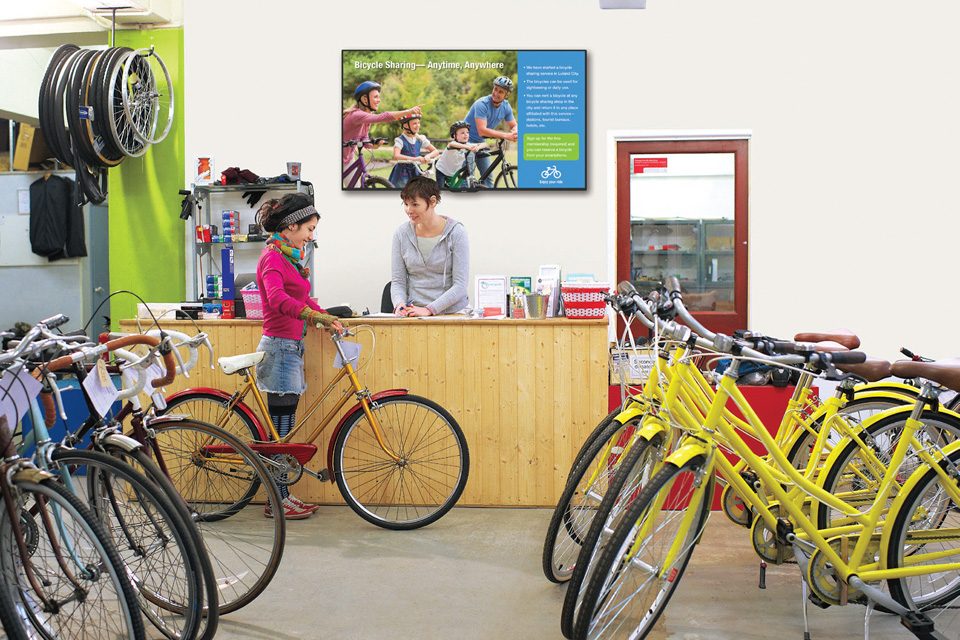 Menu Options
Restaurants are beginning to use digital displays for advertising their menu and showcasing some of the specials. With a smooth point, shoot, and display technology, uploading your latest masterpieces is a snap. What do you think sells better, a paper menu description, or a full HD color image of your dish?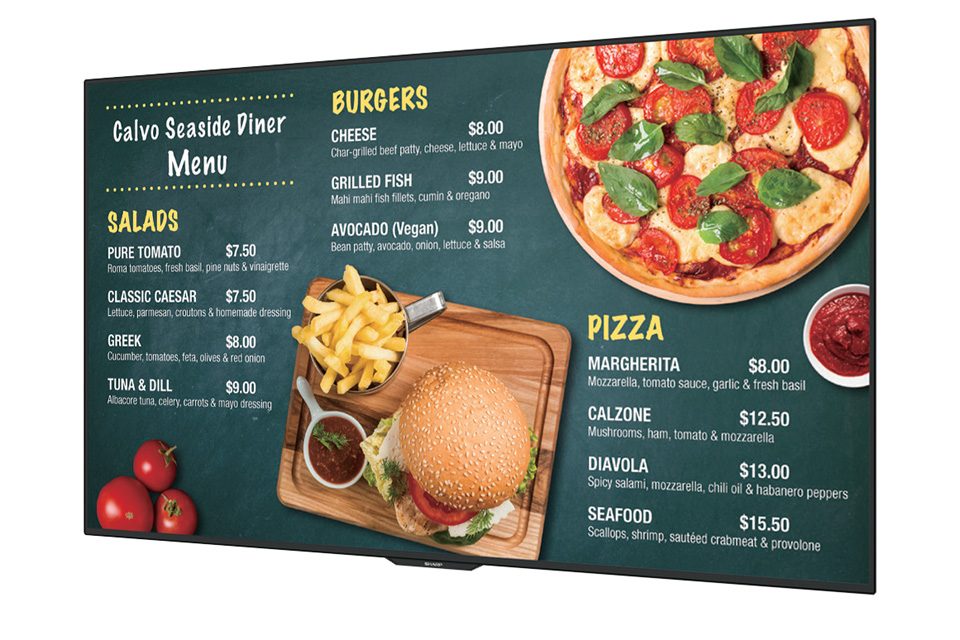 Liven Up Your Bored Rooms
In the past, displays were pricey, and only big corporations could justify the investment; today, display signage is more affordable to smaller and mid-sized businesses alike. Digital Display Signage will allow your company's product or service to stand out above the rest. Let your message be seen and remembered.
Learn how you can get a Sharp 4K Commercial Display in your place of business for $75 a month, including 3yr warranty, mount, and content management!
---
Questions? Ready for a Free Quote?
Our staff is standing by and ready to help!
Call: (804) 288-9000
Email: info@stonesoffice.com
"*" indicates required fields