Make Sure Your Office Printer is Secure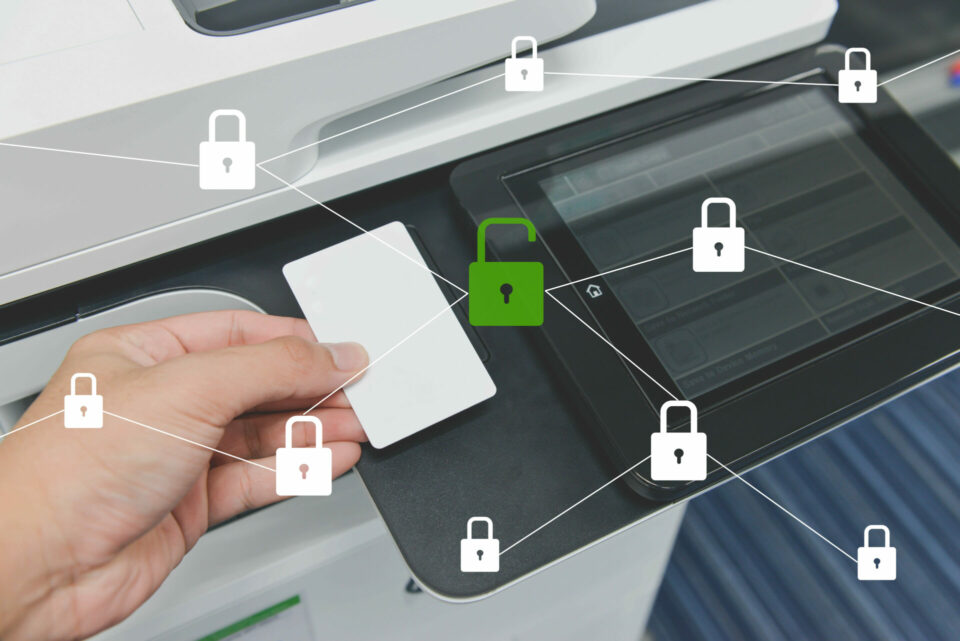 Businesses that run a network vulnerability security assessment can come back with multiple breech points; a printer is usually a guilty party. Sixty-five percent, to be exact.
In a recent print security report, 68% of breaches* were caused by unsecured printers or MFPs. That number is staggering and completely avoidable.
Here are a few steps to help secure your office network from your printer.
Password Protect – ensure your printer and MFP/Copier have a strong password, not the factory's standard "Admin" password.
Keep your firmware updated – people associate patches and firmware with Microsoft Windows or Office, but printers must also be updated regularly.
Keep your office network secure – it sounds simple, but if your users can connect to printers across your network, ensure that you're protected by a firewall, encrypted, and secure by a strong password.
Clear your memory – printers have two types of memory- Volatile and Non-Volatile. If you aren't sure which one your printer or MFP has, reach out to us for a list.
Replace old equipment – I can't tell you how many businesses we talk with that use more than eight years old printers. When you replace your computer, you should replace the printer too.
Contact the experts and keep your office safe from attackers.
We take your security seriously, so we set passwords on each device at delivery and push out firmware when the manufacturer recommends it. We also put together an IT Support package focusing strictly on your offices' print devices.
Many clients work with IT providers, and some have internal IT departments – we respect and work with everyone to ensure your office output devices are protected. However, if you still have questions, we encourage you to contact one of our service technicians or network specialist.
---
Questions? Ready for a Free Quote?
Our staff is standing by and ready to help!
Call: (804) 288-9000
Email: info@stonesoffice.com
"*" indicates required fields
*Print Security Report, Quocirca, Ltd. Click here for a copy of the report