Need a new copier? Leasing 101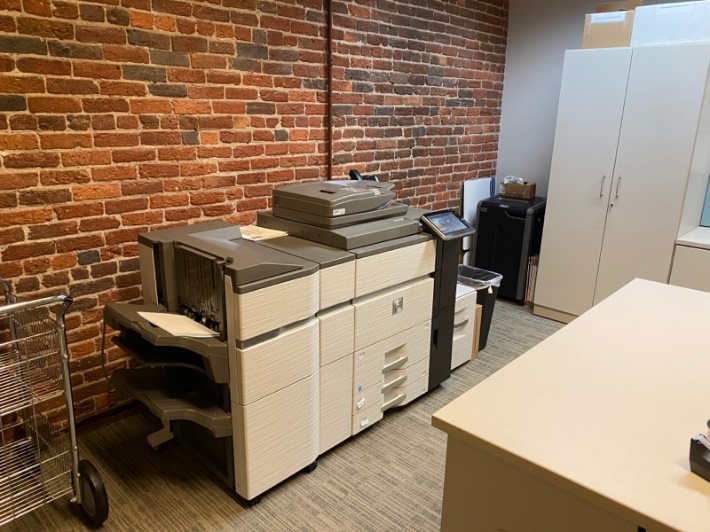 When your office is ready to replace its existing copier, do you understand which lease is best?
If you aren't familiar with the different types of leases, choosing between a $1 Buyout or FMV could leave your office in the wrong position at the end of the term.
In this article, we will help you navigate through the different options.
What options do I have?
It's your business, and you can do whatever you want; however, it's always best to consult your accountant first. More than 90% of our customer equipment acquisitions are leased versus purchasing with cash.
We cover more of the advantages of lease vs. purchase in this article. Read More
This article will focus on the types of leases available and how they're different. Here are the three separate leases:
$1 Buyout
Fair Market Value or FMV
Rental Agreement
How to Determine if a $1.00 Buyout Purchase Option is a Fit for You
A $1.00 buyout purchase option allows you to own the equipment written on the lease upon fulfillment of the lease's contractual obligation for $1.00. (Example: If you lease the copier for thirty-six (36) months, after the 36th payment, you can own the copier for $1.00.)
Factors to consider:
Capital lease tax advantages
Ownership/title transfer after final payment
No renewal lock
No return freight costs
Is a Fair Market Value (FMV) lease an affordable and flexible way for you to get the technology solutions your office needs? 
A Fair Market Value lease is best for businesses seeking regularly refreshed technology. An FMV lease provides you with: a low monthly payment, a possible operating expense deduction, and multiple options with the technology ownership.
At the end of the term on an FMV lease, you can choose to:
Return or upgrade the equipment
Purchase at the Fair Market Value as described in the agreement, or
Continue to lease
End of Term Options
Below is a screenshot from one of our lease partners describing the options you will have at the end of your lease.

Rental Agreement
A Rental Agreement differs from a $1 Buyout and FMV because it removes your purchase option. Instead, the renter has a few choices ranging from returning the equipment or continuing to rent it. As the preference toward subscriptions and monthly payments grows, this has become an increasingly popular option as Solution Providers bundle their services with the equipment payment to offer an As-A-Service-like model.  
What about Service?
Isn't service automatically provided if I lease a copier? Not necessarily. At Stone's Office Equipment, we service all equipment we sell; regardless of the method of acquiring it. We will find the right solution to address your workflow, and put together a service agreement tailored to keep your investment running like new. This is our promise!
If you want more information, please complete the form below and we will contact you without high pressure. We want to be a trusted provider for your office needs, not s pushy sales company!
---
Questions? Ready for a Free Quote?
Our staff is standing by and ready to help!
Call: (804) 288-9000
Email: info@stonesoffice.com
"*" indicates required fields