Simplify Your Invoicing with Methods like MPS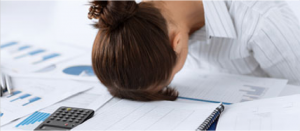 Streamline accounts payable with an easy solution
Like many businesses, you probably work with multiple different vendors. Staying in touch with all those vendors can be extremely time consuming and distracting, especially when you have to take care of all the other elements of your business. Even if you have a separate accountant or accounting department, they have to spend a lot of time following up with vendors to ensure invoices are received by the right supplier, for the right services, at the right times. This usually requires a separate invoice for every vendor, and often a separate invoice for every product or service if they were not order or performed in the same purchase.
Dealing with multiple vendors for your printer fleet may be an area where your team can make some major efficiency improvements. Many businesses rely on separate vendors to provide ink and toner, parts, service, and repairs. This can make billing extremely cumbersome for your accounting staff.
One solution is to source all your printer-related products and service from one vendor and receive one monthly invoice with managed print service (MPS). This can free up your internal resources for much more productive tasks.
MPS Benefits Include:
Streamlined accounts payable
Predictable billing from a single vendor
Proactive monitoring and service
Detailed reports on device usage
Reduced & consolidated printing costs
Managed print services (MPS) helps business reduce time and money spent on printer related up-keep by implementing print controls to reduce unnecessary printing and streamlining your devices for maximum efficiency. MPS consolidate the source of labor and parts necessary for maintaining your printer fleet, so your employees can focus more on serving your customers.
Learn more about MPS programs customized for your specific business contact Stone's Office Equipment today.
About Stone's Office Equipment
For over 45 years, Stone's Office Equipment helping central Virginia businesses save money on office related expenses. We provide award winning service and represent top office equipment brands like Panasonic, IBM, Lexmark, and Sharp. We optimize printing operations, document management, and managed IT services to increase businesses' productivity and reduce operations costs.