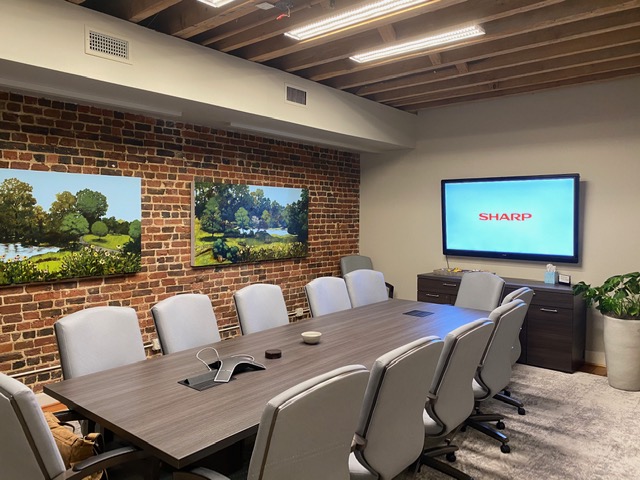 Video Conferencing From Your Home Made Easy
With more people working from home than ever before, video conferencing is at an all-time high. Video conferencing services, like Zoom, Cisco WebEx, GoToMeeting, and Blue Jeans, are signing new clients as fast as you can say, "Hi, hold on, you're muted!"
How is your team connecting with your clients?
Do you have rules in place?
What policy or process do you use to ensure uniformity?
Do your team members know the rules?
Do they follow company procedures in video conferencing like they would for in-person meetings?
Your company's reputation and the image is at stake, and anything less than complete uniformity should not be accepted.
If your company could use a process update or if your video conferencing tools are in need of an upgrade, we can help.
We help your office by following our mission of making your life easier and business better. With 50 years of experience in customer service, we've helped many businesses become more productive. Let us help you.
---
Questions? Ready for a Free Quote?
Our staff is standing by and ready to help!
Call: (804) 288-9000
Email: info@stonesoffice.com
"*" indicates required fields