Think Digital Signage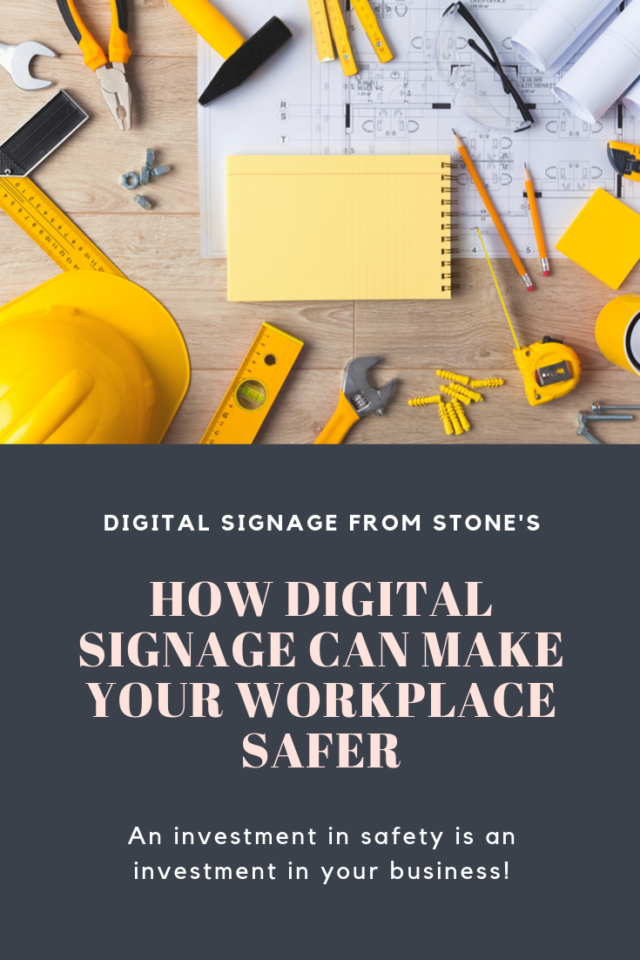 What does an investment in safety do for your business?
Every $1 spent in workplace safety equates to $4 return on investment. *
Where is digital signage best suited?
If you are in the space of manufacturing, construction, education, healthcare or transportation, you know communication is key to keeping your workplace and workers safe!
There is a better way to communicate than the traditional safety posters; digital signage is visual and grabs the attention of the viewer unlike any other form of communication. This is why leading companies are turning to digital signage to improve their workplace safety.
Engagement of workers
When placed strategically where workers congregate, digital signage is most impactful; such as breakrooms and near time clocks or building exits. Create your message to fit your workplace. For example, remind employees to wash their hands; warehouse workers to wear safety shoes, hard hats, and proper eye protection. There are so many uses, and unlike pre-printed safety posters, the content can change as often as you want.

Want to communicate the latest OSHA guidelines of PPE? Create the message and display it. Want to display the number of safe days? Create the message and display it. Want to celebrate an employee's anniversary or birthday? You get the message. The lists are endless, just like the engagement your employees will feel.
*Liberty Mutual Workplace Safety Index
Want to learn more?
Learn more about how digital signage can help your office here or, call (804) 288-9000 ask for Carson Stone or, email cstone@stonesoffice.com