You weren't the lowest price!
The story of our life (and success over 50 years)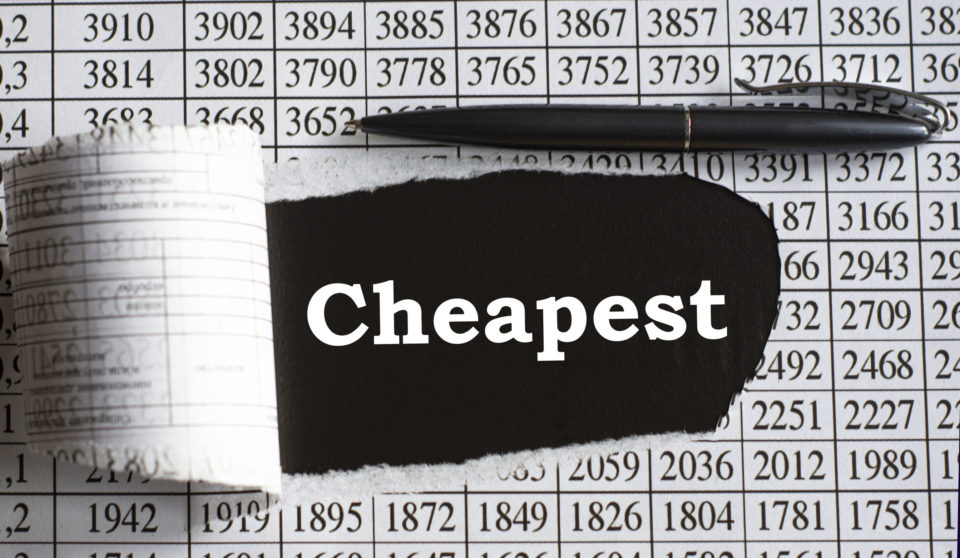 A recent visit to a potential new client
One of our account managers asked me if I would like to attend the closing appointment of a new client. He stated the customer wanted to meet someone with the management team at Stone's. After a year of COVID lockdowns, I'm chopping to get out of the office and meet people.
Upon arrival and safety precautions, we sat socially distanced in the conference room and began pleasantries about the pandemic and weather. Then the mood changed, and a file that resembled a phone book (if you remember those) was placed on the table in front of us. "This is all of the research from our quest to replace the copiers within our company." the owner told us. "I just want to let you know; we've decided to go with your company, BUT, you weren't the lowest price!"
"Your company wasn't the lowest price."
My immediate thought popped out of my mouth before I could stop myself. "Good," I said. By good, I meant we don't want to be the lowest in town. We know what it takes to offer value and exceptional customer experiences, which come at a fair price. If we happen to be the lowest, ok; but, that seldom happens. Our goal as a trusted advisor is to make your life easier and business better by going above and beyond. I wish we could do this AND always be the lowest price. But, when I think of the lowest price, I usually associate it with the cheapest and cheap sounds like poor customer service or inferior quality—none of which we want to be connected to.
The balance of price and value
Sometimes we haven't secured an account and lost because we failed to prove the value we offer and what our price awards them. This is a mistake we work hard to correct because we truly believe we have a different story to tell and our philosophy and approach are unique.
People – answering the phone and knowing your account
People – knowledgable service technicians who understand that well serviced equipment keeps your office running
People – sales professionals who work every vertical market and share experiences to help you make the correct decision
Products – award-winning devices from top manufacturers
I hope you can see the difference. We emphasis the importance of our people as the recipe that makes our company great.
The decision was based on these factors
Our newest family member client let me know why they chose our company, and the price wasn't the deciding factor. Here is what he said:
Your Account Executive earned our trust by making recommendations to save us money in other areas that none of your competitors made.
You offered us a unique proposal covering all of our print devices (MPS).
Your proposal stated you wanted to be a "Trusted Advisor," By suggesting process changes we could implement that had nothing to do with the equipment proposed, you earned our trust.
The decision wasn't based on these items
Price
Equipment Brand of Manufacture
Size of our Business
Experience the difference
---
Questions? Ready for a Free Quote?
Our staff is standing by and ready to help!
Call: (804) 288-9000
Email: info@stonesoffice.com
"*" indicates required fields