2018 Net Promoter Scores are in… and Stone's is Way Up There!
We've written about Net Promoter Scores before. A Net Promoter Score is essentially a measure of customer satisfaction. We're in the technology business, but we are first and foremost a customer-oriented company. Happy customers are what has made us a success and what continues to motivate us to do better. So, yes, you could say that we pay a lot of attention to our Net Promoter Scores.
We generally score very well, but in 2018, we surprised even ourselves!!
It's a 100 point scale.
The average North American (US and Canada) company scores about a 30.
Well-liked companies usually score in the 70s or 80s
Costco scored a 75, for instance and Nordstrom is at 79
Our score this year was 97.83!
#8 in North America for our whole industry!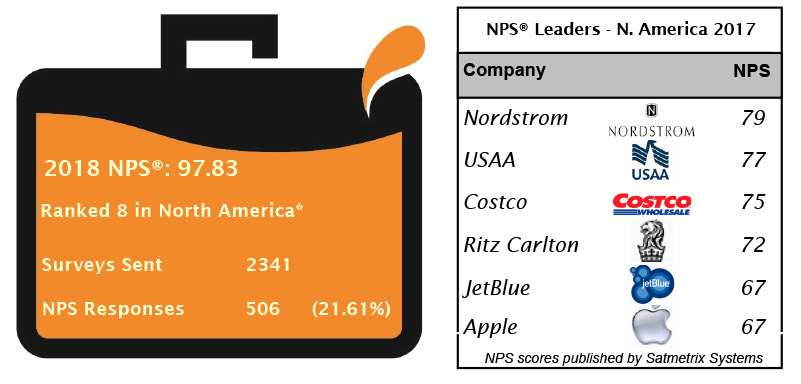 Read more about Net Promotor Scores.
See our 2018 Net Promoter Report