On July 9, 2023, the USPS® will impose its second rate increase in 2023.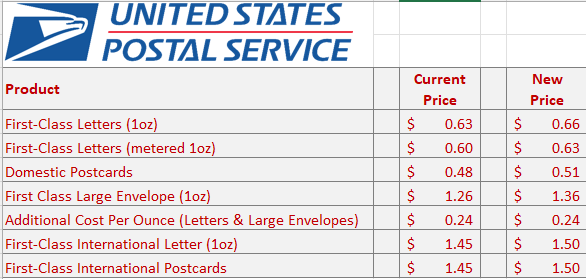 Above is a snapshot of the new rates. If Stone's Office Equipment furnishes your office with a post meter from FP Mailing, the rates will automatically be downloaded from FP. If you have issues or it doesn't download, please get in touch with us through the form below.
For more information about the new USPS® rate change, click here.
If you want information about mailing equipment or folder/inserters, use the contact form below.
---
Questions? Ready for a Free Quote?
Our staff is standing by and ready to help!
Call: (804) 288-9000
Email: info@stonesoffice.com
"*" indicates required fields