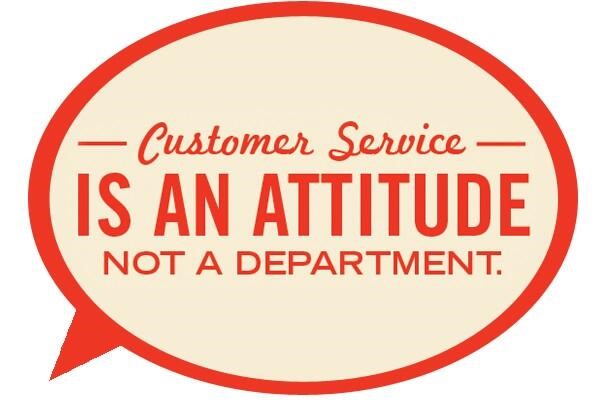 Have you ever placed a service call, only to be placed in an automated phone revolving door? Press this, press that, tell us what issue you are having. Only to hear, an operator will be with you soon, your wait time is 15 minutes. Soon is a relative term. In the course of a day, 15 minutes isn't going to kill you. If you are underwater, 15 minutes is a very long time.
Recently, our service department was working with a software provider on behalf of a mutual client. We were troubleshooting some connectivity reporting and not getting anywhere fast. We went online to enter a service request and immediately got a response (see below). Not what we expected, and definitely not anything close to the customer experience we try to provide.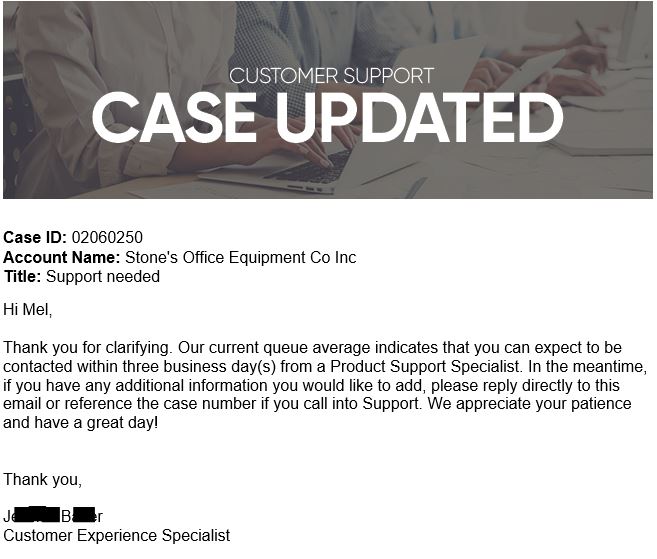 What did this cost?
The automated email was free, but the downtime was costly. We weren't able to resolve and clear the call until someone took the time to call us. Thankfully we have smart technicians who researched above and beyond to solve the issue without their assistance.
For the customer, it means they are without their complete technology until someone could get the issue resolved. While automation is good for setting expectations, seldom does it help with resolution.
Look at this chart from a study in 2016 and what the effects of poor service are.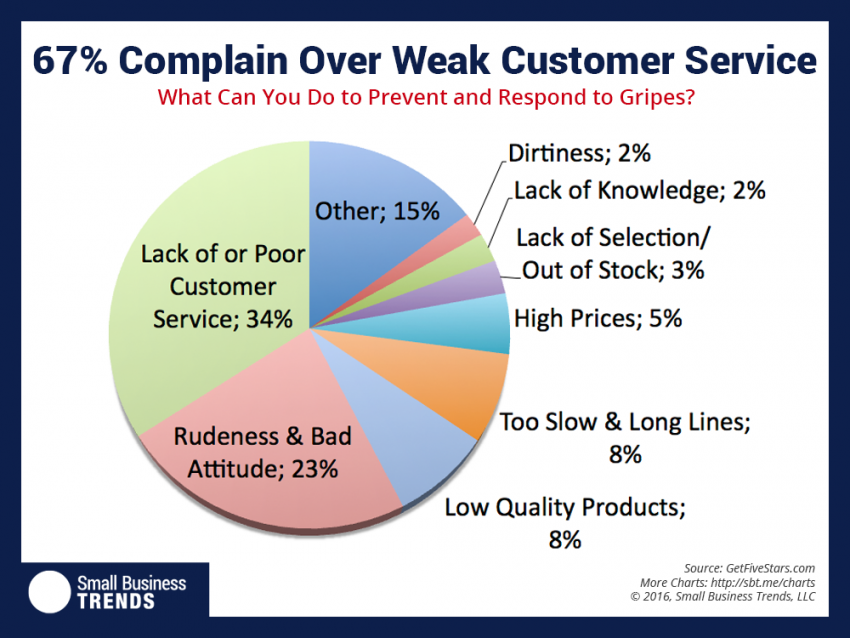 In Your Own Experience
Think of your own business, even if you don't physically service something or a product. If your business requires interaction with customers or clients, you are in the service business. There will be times when having the correct answer doesn't happen immediately. How you communicate matters.
Going Above and Beyond
With 50 plus years of experience, Stone's was built with a Service First approach. From 1970-1980, we never sold any products, only service. Since then, we've partner with great manufacturers and seen tremendous growth; however, none of this would be possible without exceptional service detail.
Here are some of the behind the scenes details:
Human Interaction (Our phones are answered live)
Cell Phone Dispatch to Techs – calls are routed to techs in the field.
Car Stock Inventory of high mortality parts
Help Desk – 25% of calls can be cleared over the phone, increasing customer uptime dramatically
Certified Training for Techs by the manufacturers
Customer Survey – every interaction with our clients auto sends a survey asking how we did. Allowing feedback for improvement.
Net Promoter Score® – Using a scale of 1-10 on whether we would be recommended to a friend or colleague
Our mission is "to make your life easier and business better by going above and beyond to offer exceptional customer service." We want our clients to have an awesome customer experience every time.
Check us out to see what others are saying:
Testimonial Page Click Here
Google Reviews Click Here
Net Promoter Score® Click Here
Let's start a conversation and see the Stone's difference.
---
Questions? Ready for a Free Quote?
Our staff is standing by and ready to help!
Call: (804) 288-9000
Email: info@stonesoffice.com
"*" indicates required fields