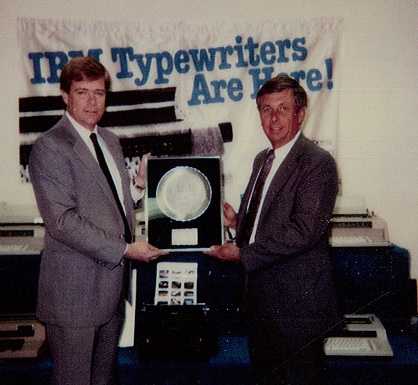 Owned and located in the Richmond, VA area, with a branch in Fredericksburg, Stone's Office Equipment is your premier source in the office equipment and service category offering top quality products and a Service First" attitude that will keep your print devices running smoothly and cost effectively.
Having earned "Elite Dealer" recognition from Lexmark, Sharp and publications such as Office Dealer Magazine and The Cannata Report, you can be assured the Stone's team CARE about making your business run better.
We represent the top manufacturers and stay abreast of the latest technologies. Stone's has the knowledge to advise you the optimal way to achieve your objectives; while maintaining high productivity and cost-effective operations. We started in 1970 servicing typewriters; today we install and service the most sophisticated office equipment on the market for clients just like yours.
What does Service-First Mean?
Your call is answered by a person who knows your account, not a recording.
Our trained service personnel know your equipment and have the aptitude to fix it QUICKLY.
A sales associate who knows how to identify productivity losses and recommend SOLUTIONS
People who empathize when your equipment is down and work fast to fix it!