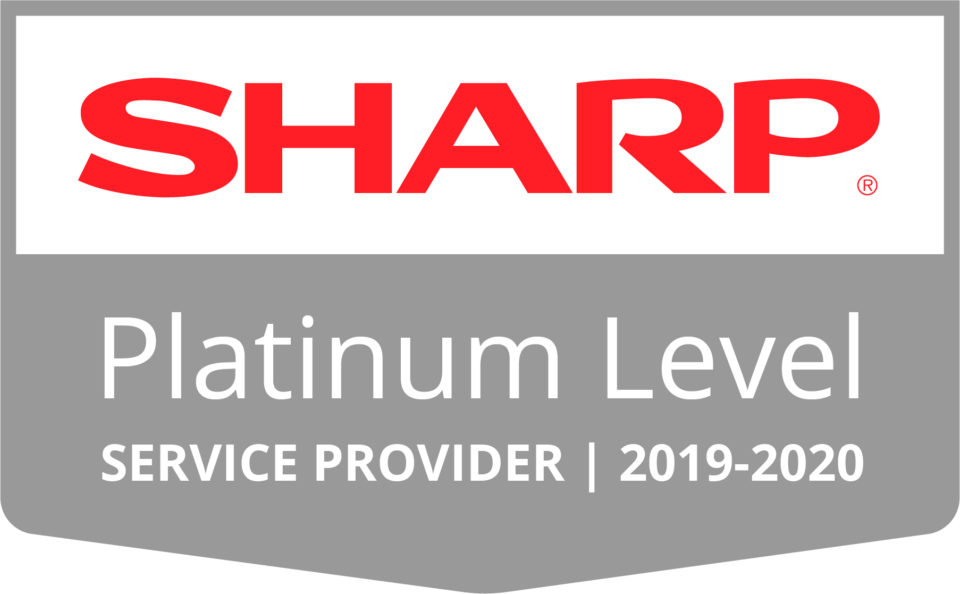 Elite Award Honoring Exceptional Service
Stone's Office Equipment is proud to be among the 60 dealerships nationwide to earn Sharp's Platinum Level Service award. This is one of the most prestigious awards a dealer can earn from a manufacturer.
What Does Being a Platinum Dealer Mean?
Sharp's process for recognition acknowledges their dealers who go above and beyond to provide excellent service to their clients. The Platinum Level rewards dealers who exceed the basic standards of service. Here are a few of the criteria Sharp look for:
Create best practice policies to make the customer experience better
Take advantage of emerging technology
Maintain service certification for technicians, as well as ongoing training
Responding to service calls and tickets promptly
Using Sharp branded parts and supplies
Platinum Fits Our Mission
We make your life easier and business better by going above and beyond, this is part of our mission statement. We focus on the customer experience to ensure each interaction meets the standards our clients seek.
Every transaction with our office is followed up with a survey, and that survey is tied to a Net Promoter Score system. We don't want to assume how well of a job we did, we want our clients to score us.
Last year we finished with an NPS score of 98.89, which ranked us 7th in North America in our industry. Something we are extremely proud of accomplishing.
If your office is looking for a different experience or you aren't satisfied with your current equipment provider, let's talk.
---
Questions? Ready for a Free Quote?
Our staff is standing by and ready to help!
Call: (804) 288-9000
Email: info@stonesoffice.com
"*" indicates required fields